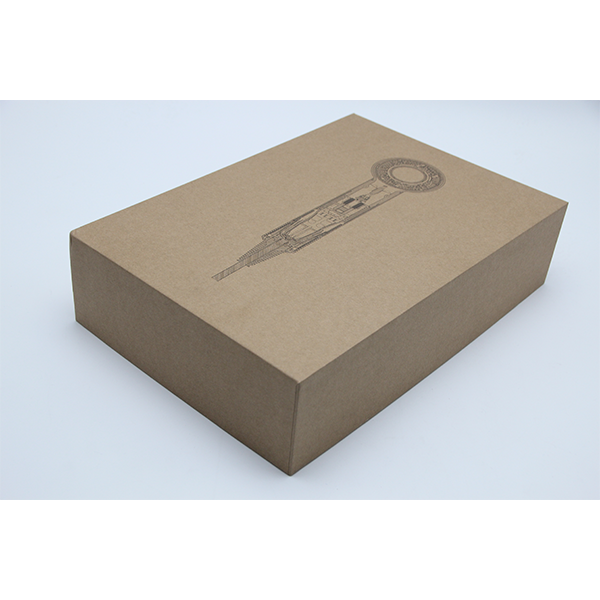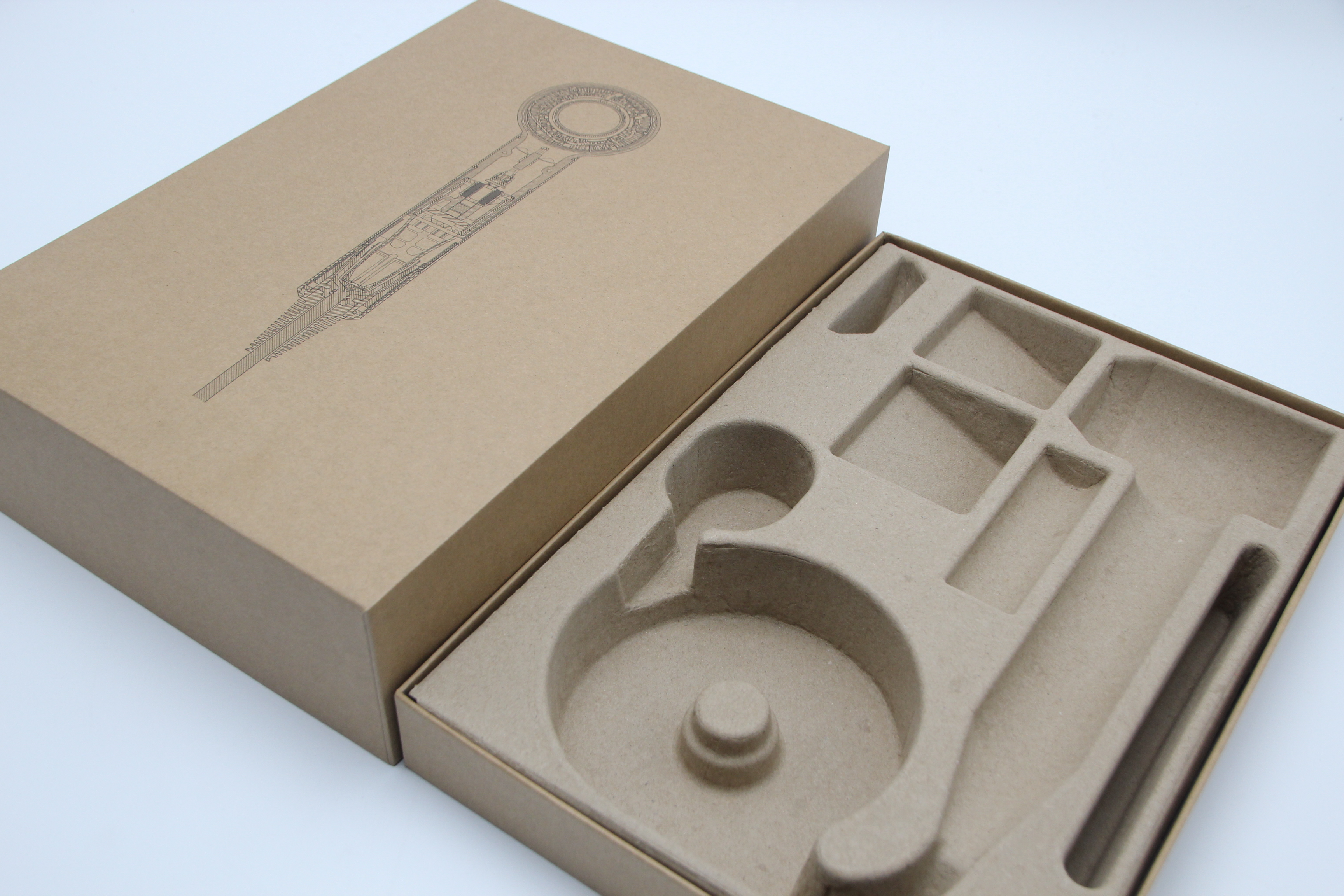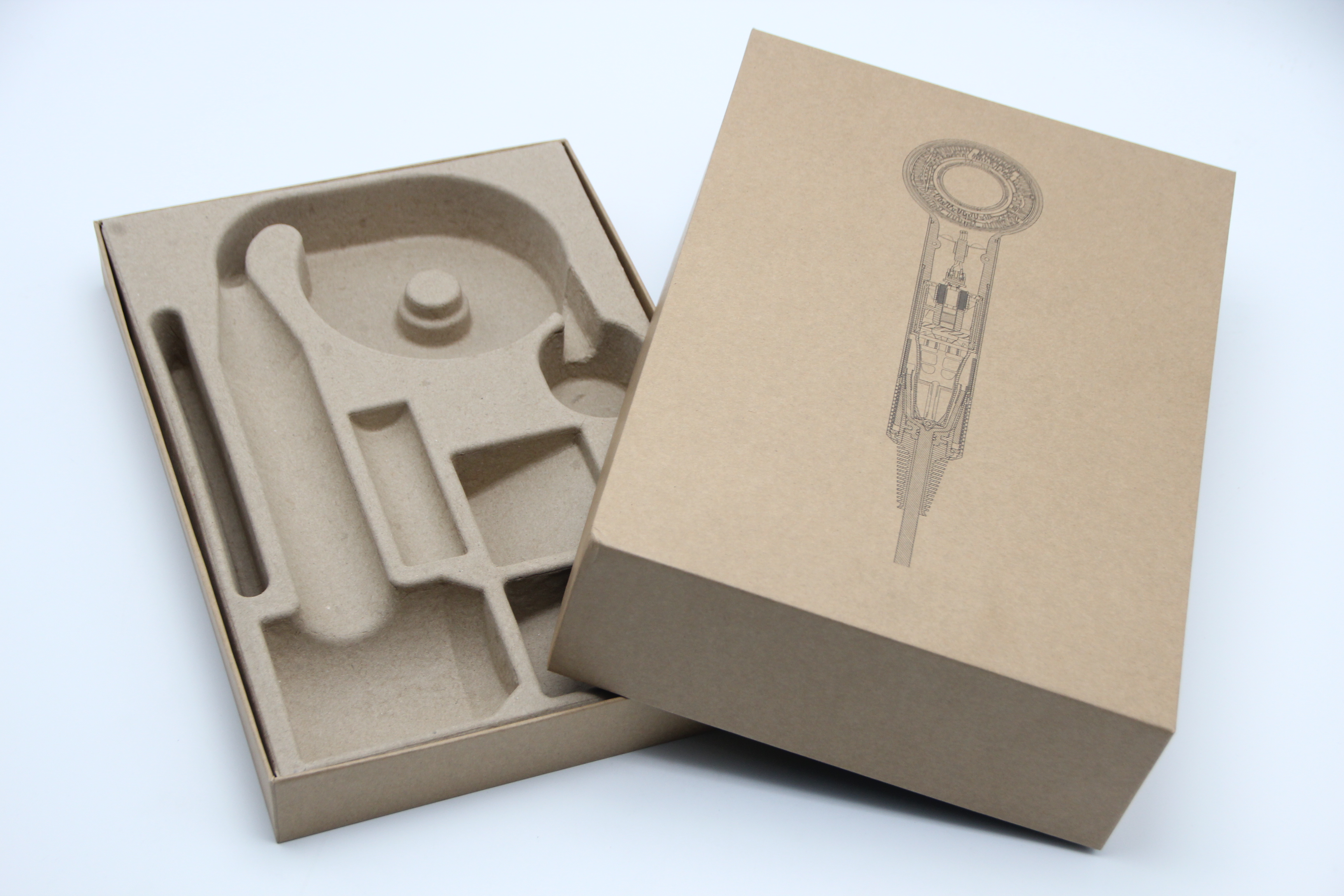 E-4 Electronic Corrugated Cardboard Product Box
Eletronic Packaging Box
Model: E-4
Material: 120g kraft paper, 250g kraft paper,800g grey board, Sponge
Surface Treatment: single color printing
Feature : simple, convenience
Size: 32cm*22cm*9cm
MOQ: 3000 Pieces
PRODUCT Description
Product Feature
1. This kind of electronic corrugated cardboard product box is suited for the product has the different parts which needs to be separated .
Inside the box, there are a lot of concave of different shape to place the corresponding component,
which let the product more high-end.
2. On the backside of the top of the box, it has some sponge to fix the position of the component.
3. The product pattern will be printed on the surface of the box, which make the buyer know what they buy.
4. This design would be simple and convenience, which can better to highlight the characteristics of the product.
5. Shaped box cannot be foldable or flat delivery
6. Custom printing picture and design.
Product Custom
1. The lead time :
100k is about 12-14 days.
200K is about 19-21 days.
300k is about 26-28 days.
2. Be noticed to protect the box from scratch, be away from dust and keep the box clean and dry.
3. Standard carton box packaging.
Issues with Storing Cardboard Boxes – What You Want to Avoid
Storing white cardboard boxes with lids for future use is easy, and it's one of the motives why they're so extensively used today. But the issue is, you want to keep them right to get the most out of them. If you don't, you may also run into some troubles that can make their storage extra of a trouble than a benefit.
Keep in thinking that storing custom made cardboard boxes is greater than throwing them in a cupboard and maintaining them there. If you favor to shop these containers safely and effectively, you want to be greater strategic with how you shop them.
Here's how to do it right:
1. Empty them completely. Before storing the white cardboard boxes with lids, make certain there's nothing left internal them. Remove any paper, packaging, or any different substances that can stop you from pulling down or folding them properly.
2. Flatten them. Flattening is the most space-efficient way to save your cardboard boxes, permitting you to preserve more than one containers collectively in a constrained space.
3. Group similar-sized white cardboard boxes with lids together. If you're working with a couple of cardboard boxes, crew them by way of dimension as a whole lot as possible. This will assist you organise your storage area and make including extra cardboard bins in the future easier.
4. Tie them up. After grouping similar-sized boxes, tie them up with a sturdy rope or string. This will assist hold them collectively at some stage in storage and maximise your storage space.
5. Check on them occasionally. While you don't want to take a look at these white cardboard boxes with lids regularly, you do want to take a look at them each now and then to make positive they're nonetheless in appropriate condition. Occasional checking will additionally assist you spot storage problems and tackle them accordingly.
When storing your white cardboard boxes with lids, there are some matters you want to watch out for:
Wasted house room
This generally takes place when you don't true fold or flatten your boxes, making them take up extra house than they should. Over time, this can forestall you from placing extra bins (or any different items) in your storage space.
Moisture
Moisture and excessive humidity are some of the worst enemies of custom made cardboard boxes, making them susceptible mold and mildew. Make positive you don't keep your cardboard packing containers in areas the place they can without difficulty get moist or damp.
Insects
Unfortunately, many bugs and bugs love the white cardboard boxes with lids, which serve as sources of meals or nesting grounds. To stop bugs from taking over your cardboard boxes, make certain they're smooth and free from different natural substances (e.g. meals scraps) earlier than storing them. It additionally helps to test up on your cardboard bins regularly to make certain they're now not infested with bugs.
Flammable substances
white cardboard boxes with lids are flammable, so you want to hold this in thinking when storing them in your home. Keep them away from flammable sources and make positive they're no longer close to any different flammable materials.
CONTACT US


Watson Printing and Packaging CO,. Ltd.
We are always providing our customers with reliable products and considerate services.
If you would like to keep touch with us directly, please go to contact us